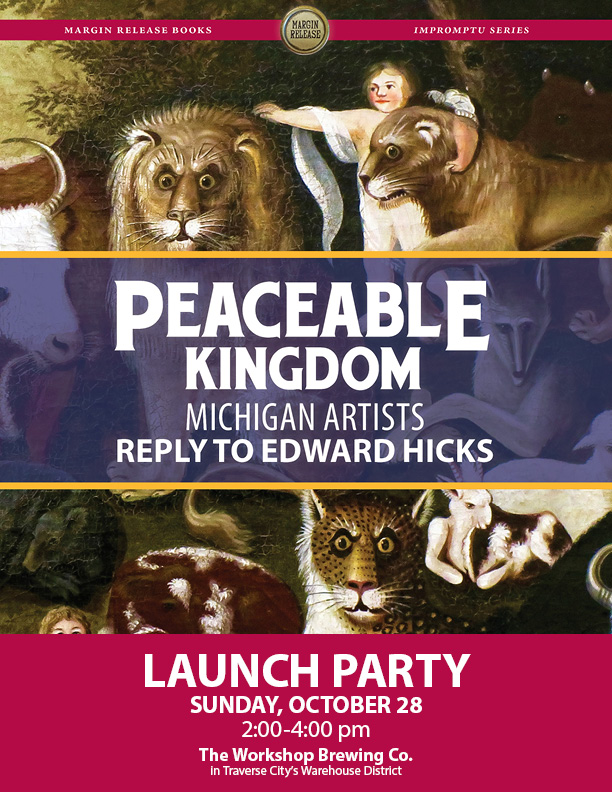 Please join us to celebrate the publication of Peaceable Kingdom, a multi-disciplinary collection of visual art with poetry, fiction, memoir, essay and more, on the timely (and timeless) topic of peace. Join a score of writers and artists, both favorites and newcomers, for a reading that will be beautiful, absurd, funny, moving—and above all, that will extend and amplify the conversation that matters to all of us.
Sunday, October 28, 2-4 pm
The Workshop Brewing Co.